Philippine Indie films in San Francisco
If you live in the San Francisco Bay Area and if you would like to see Philippine indie films, Yerba Buena Gardens Center for the Arts in San Francisco is showing a few films from the Philippines through the annual New Filipino Cinema. New Filipino Cinema 2017 runs August 17 through September 3, 2017. For tickets visit: https://ybca.org/whats-on/new-filipino-cinema-2017 .
Source: The Philippine Daily Inquirer
SF's New Filipino Cinema '17 films mirror current PH realities
INQUIRER.net US Bureau / 11:38 PM July 14, 2017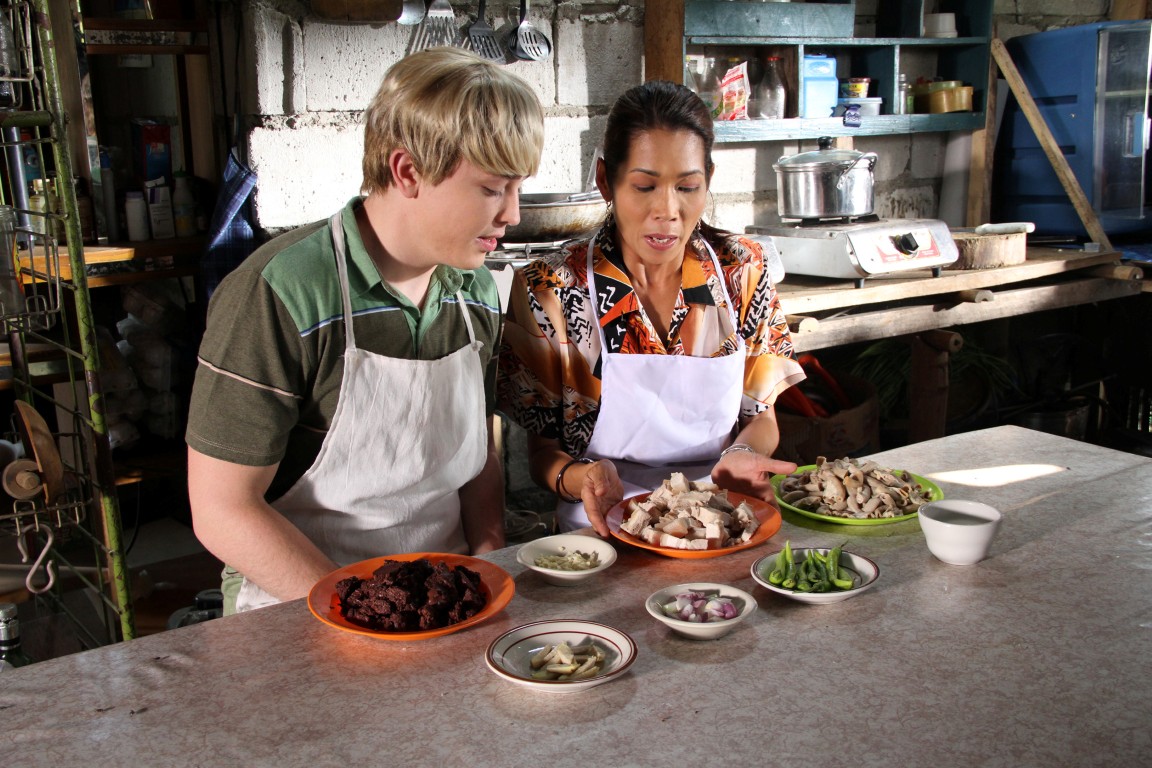 SAN FRANCISCO –Yerba Buena Center for the Arts (YBCA) in August presents the sixth annual showcase of independent films from the Philippines with New Filipino Cinema 2017, co-curated by YBCA film/video curator Joel Shepard and Philbert Dy, a professional film critic based in the Philippines who has written for some of the country's top newspapers and magazines.
New Filipino Cinema 2017 provides a snapshot of a huge range of artistic achievement. The series features a broad spectrum of topics, including transforming Filipina domestic workers into beauty queens with Sunday Beauty Queen, an eight-hour historical fantasy mourning the current state and a defiant cry of hope for the future in Hele Sa Hiwagang Hapis (A Lullaby to the Sorrowful Mystery), and a special in-person presentation about the war on drugs with photojournalist Raffy Lerma.
In the past year, "macho" president Rodrigo Duterte has been working to consolidate power, and reports of flagrant human rights abuses and strict social controls have skyrocketed. "Given this overwhelming reality, this sixth edition of New Filipino Cinema puts a special focus on films with social, historical, political, and human rights themes," says co-curator Joel Shepard.
"This was not a simple task, as there are no Filipino full-length films that deal directly with the extrajudicial killings going on now. However, many of the films this year directly or indirectly explore the social and political circumstances that led to the current state of affairs."
Co-curator Philbert Dy elaborates: "It can be difficult to talk about Filipino cinema nowadays. Faced with the very real horrors brought about by the current administration, it can seem irresponsible to get caught up in the comparatively abstract concerns of the state of our cinema. But our cinema has always proven to be fertile ground for dissent."
Dy says further: "In the time of martial law, the likes of Lino Brocka and Ishmael Bernal sowed their outrage into their melodramas. Their stories of love and loss found potent context in the looming tyrannies of the Marcos era. And as the indelible specter of dictatorship continues to cast a shadow on the nation, filmmakers continue to tell stories that bring to light, in ways both overt and subtle, the injustices that Filipinos face every day."
New Filipino Cinema 2017 runs August 17 through September 3, 2017, with a free opening reception on August 17 at 6:30pm in the Youth Arts Lounge at YBCA. All films are shown digitally, in their original languages with English subtitles.
SUNDAY BEAUTY QUEEN
By Baby Ruth Villarama
Thursday, August 17, 7:30pm & Sunday, August 27, 2pm Cost: Regular: $10 / Student, Senior,Teacher: $9 / YBCA Member: $8 / All Access: Free Director and producer in person! Join us at 6:30pm for a free reception in the Youth Arts Lounge on the second floor. Beneath Hong Kong's glittering facade, nearly two hundred thousand Filipinas are domestic workers living in relative anonymity. Living with their employers, they work 24 hours a day, six days a week, with only Sunday off. In a beauty pageant like no other, five women give themselves makeovers for a day and gleefully reclaim their dignity. The film documents the lives of these hardworking Filipinas as they escape once a week from their foreign employers, and take a break from a life far away from home. (2016, 94 min). For tickets and ticket packages, visit: https://ybca.org/whats-on/sunday-beauty-queen
To see the complete list of the films being shown for the New Filipino Cinema 2017 in San Francisco and for the rest of the article, please go The Philippine Daily Inquirer.