The deadline for voting for the New Seven Wonder Cities of the World is December 7. Once again, please vote for Vigan – the only entry for the Philippines in this contest. Vigan needs your support like you did with the Subterranean River in Palawan for the New Seven Wonder Of Nature contest in order for it to be included in the list. This would be a great thing for the Ilocos region and for the entire country. Look what happened to Palawan. It was voted as the best island in the world by the prestigious and popular magazine Conde Nast Traveler this year and I am sure the inclusion of the Subterranean River in Palawan to the New Seven Wonder of Nature list has something to do with it. It put Palawan on the map. Now Palawan is being noticed by travelers and tourists alike. Palawan does deserve to be called the Best Island in the World though even if the contest did help in catapulting Palawan to the top.


El Nido, Palawan
Even Senator Bongbong Marcos from Ilocos Norte is urging everyone especially the Ilocanos to vote for Vigan because if Vigan gets included in the list he knows what it would do to the economy especially for the Ilocos region. It would be a tremendous boast to both the local and national tourism industry.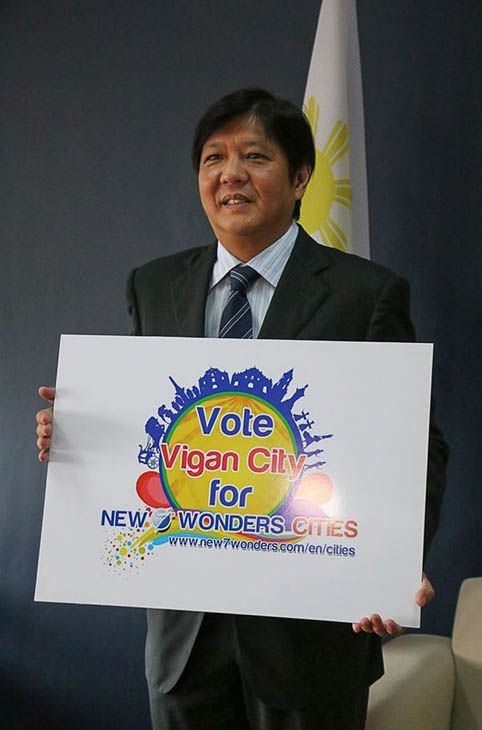 Senator Bongbong Marcos
Here is the the New Seven Wonder Cities of the Word site where you can cast your vote: https://www.new7wonders.com/en/cities
Photo Credit goes to the owners of the images.